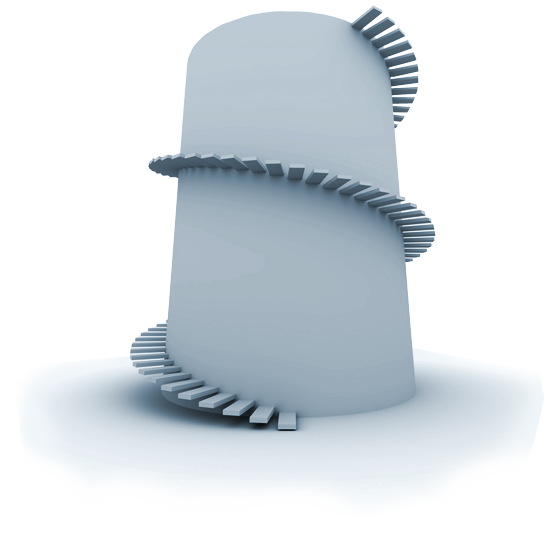 MANAGEMENT CONSULTING
Individual, Team &
Organizational Assessment
Professional &
Executive Coaching
Corporate Training
Link Resource Development Institute
MANAGEMENT
CONSULTING
We facilitate individuals & organizations to pursue a vision by
Challenging leaders to bring out the very best in others
Enhancing the leadership capacities of key staff and managers
Coaching to a higher standard
Focusing on our Customer's business targets
Supporting the fastest possible gains for our Customers
INDIVIDUAL, TEAM &
ORGANIZATIONAL ASSESSMENT
We facilitate performance improvement by:
Differentiating our Customers among competitors.
Providing accurate data on current capabilities and limitations.
Developing existing talents in the Customer's organization and better equipping them to perform.
Motivating participants, encouraging engagement and commitment.
Encouraging individuals to take responsibility for their own development.
Process flow
Establishing and running an Assessment Centre
Building the assessment tool based on Customer's Success Principles, Values and Competencies
Running the Assessment
Giving fair and valid feedback on strengths and development areas provided by our Hay Group Certified Assessors
Assisting in closing development gaps by offering:
Individual Development Plan for all participants
Specific Solutions for Individuals, Teams and Organization
Evaluating the Assessment Centre impact by measuring:
Participants' reaction
Participants' learning
Behavioral changes
Business impact
PERSONAL & EXECUTIVE COACHING
We assist our customers in creating high performance leaders.
We support individuals and teams to implement change and transform organizations.
We help leaders refine the skills underpinning critical decision making.
Our coaching expertise delivers results by:
Partnering with you using insights, observations and research
Tailoring and using adequate practice concepts and strategies to meet diverse needs
Offering practical solutions that relate to real life business situations
One on one coaching for individuals and group based coaching for teams
CORPORATE TRAINING
Our professional trainers are experienced and certified by prestigious training institutes and companies:
Cambridge Management Consultants, Coaching and Leadership International Inc., Development Dimensions International, Harvard Negotiation Project, Herrmann International, Horn Interactive Inc., Inscape Publishing, Insights Learning & Development Ltd., Koanetic Consulting International, Management Centre Europe, Priority Management Systems Inc., The Sales Training Consultancy, Total Success, Wilson Learning Centre, etc.
We choose and tailor our training methods to our Customer's identified needs and purposes
Courses (lectures)

- provide new and complete information
Group discussions and workshops

- generate new ideas and solutions
Role-playing exercises

- help aquire social skills
Skills development exercises

- a sure way to practice key skills
Simulations

- develop abilities at group (team) level
Coaching

- develop individual capacities
Consultancy

- provides coherence in transmitting information, and in managerial development
We deliver more than 40 unique and distinctive training programs in the following fields:
Skill Development Programs
Effective Management Skills
Leadership Development
Behavioral Skills
Conflict Management Resolution
Business Essentials
Strategy Essentials
Team building
SKILLS DEVELOPMENT PROGRAMS
1

Selling Concepts and Ideas
2

Advanced Selling Concepts
3

Basic Presentation Skills
4

Advanced Presentation Skills
EFFECTIVE MANAGEMENT SKILLS
5

Performance Management
6

Time & Self Management
7

Territory Management & Prospecting
8

Tactical Territory Management
9

Planning and Conducting Successful Meetings
10

Targeted Selection
11

Decision Making
12

Focus on Results - Group Decision Making
13

Developing a Strategic Action Plan
14

Developing Your People One on One
15

Business Planning for Maximum Results
16

Leading Self - Leading others
17

Coaching for High Performance
18

Building a Winning Team Culture
LEADERSHIP DEVELOPMENT
19

Situational Leadership
20

Situational Self Leadership
21

Effective Leadership through Peer Coaching
22

Managing and Leading People
23

Managing Complex Situations / Customers
24

Employee Motivation
25

Team Building
BEHAVIORAL SKILLS
26

Herrmann Brain Dominance Instrument
27

Insight into Personal Effectiveness
28

Team Insight into Personal Effectiveness
29

Six Thinking Hats
30

DISC
CONFLICT MANAGEMENT RESOLUTION
31

Conflict Management
32

Difficult Conversation
33

Negotiation Skills
BUSINESS ESSENTIALS
34

Budgeting
35

Creating a Business Case
36

Making Business Decisions
37

Solving Business Problems
38

Project Management
39

Managing Crises
40

Capitalizing on Change
41

Focusing on Your Customer
42

Managing for Creativity and Innovation
43

Implementing Innovation
STRATEGY ESSENTIALS
44

Implementing strategy
45

Measuring Business Performance
46

Think strategically